1980-1986
In 1980, John Wells, organist at Little St Mary's Church in Cambridge, programmed three organ recitals on the then new organ in his church. In 1984, realising that most college chapels stood empty during the summer while the streets were full of tourists, he instituted a series of organ recitals called 'The Kaleidoscopic Organ', using college chapels to attract a wider audience. The series grew with the addition of a choir in 1986.
The image shows John Wells pictured in recent years at the organ of Auckland Town Hall. John has lived in New Zealand with his family since 1986.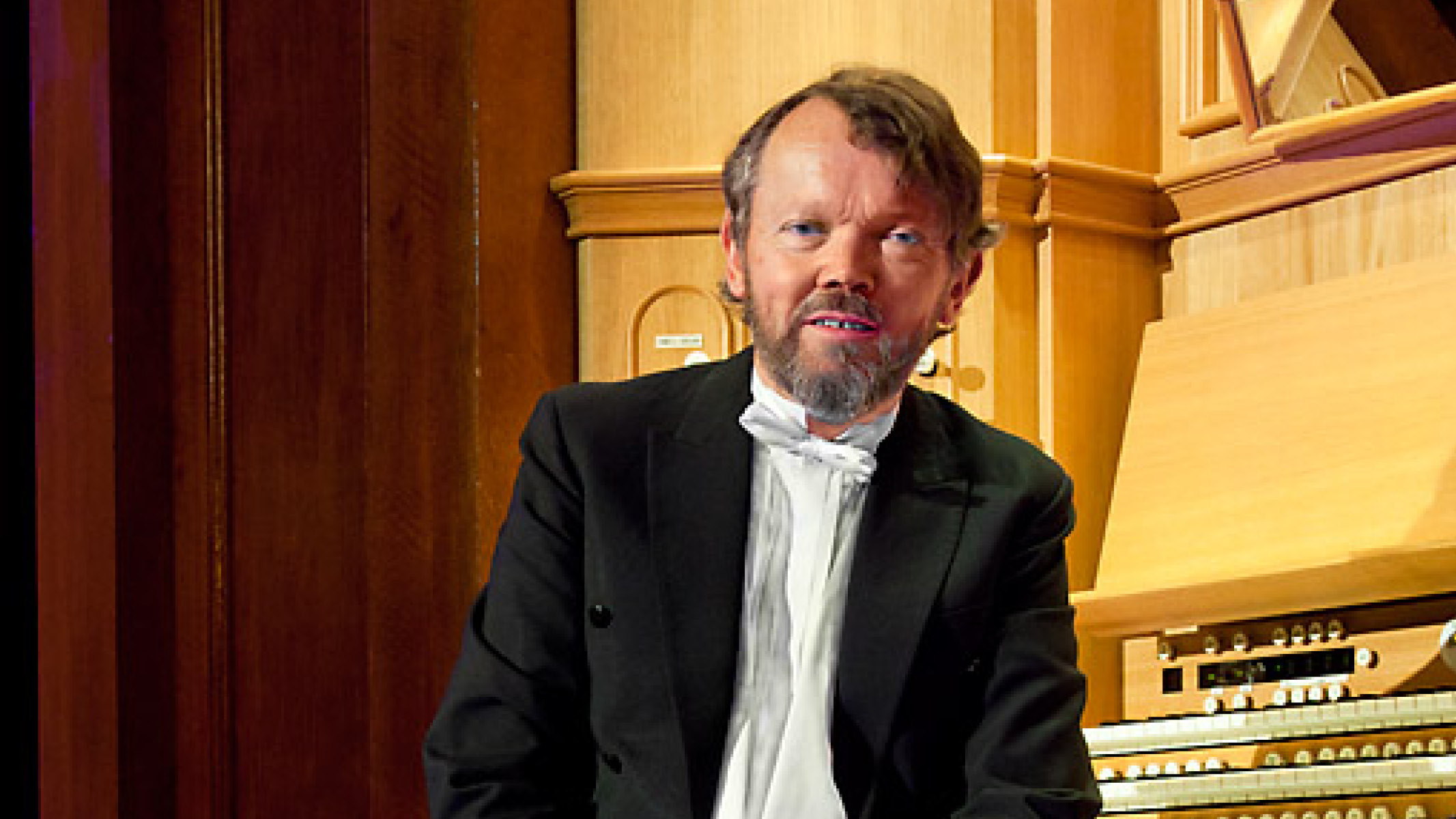 1987-1994
In 1987, celebrated organist and Cambridge resident Anne Page took over from John Wells and besides continuing the traditional series of organ recitals was soon adding chamber concerts and eventually major orchestral and choral performances in venues such as King's College Chapel. By this time, the festival was known as Cambridge Summer Recitals, had acquired charitable status and developed a strong local following.
The image shows a view of King's College Chapel and King's Parade, taken from the tower of Great St Mary's Church on Market Square.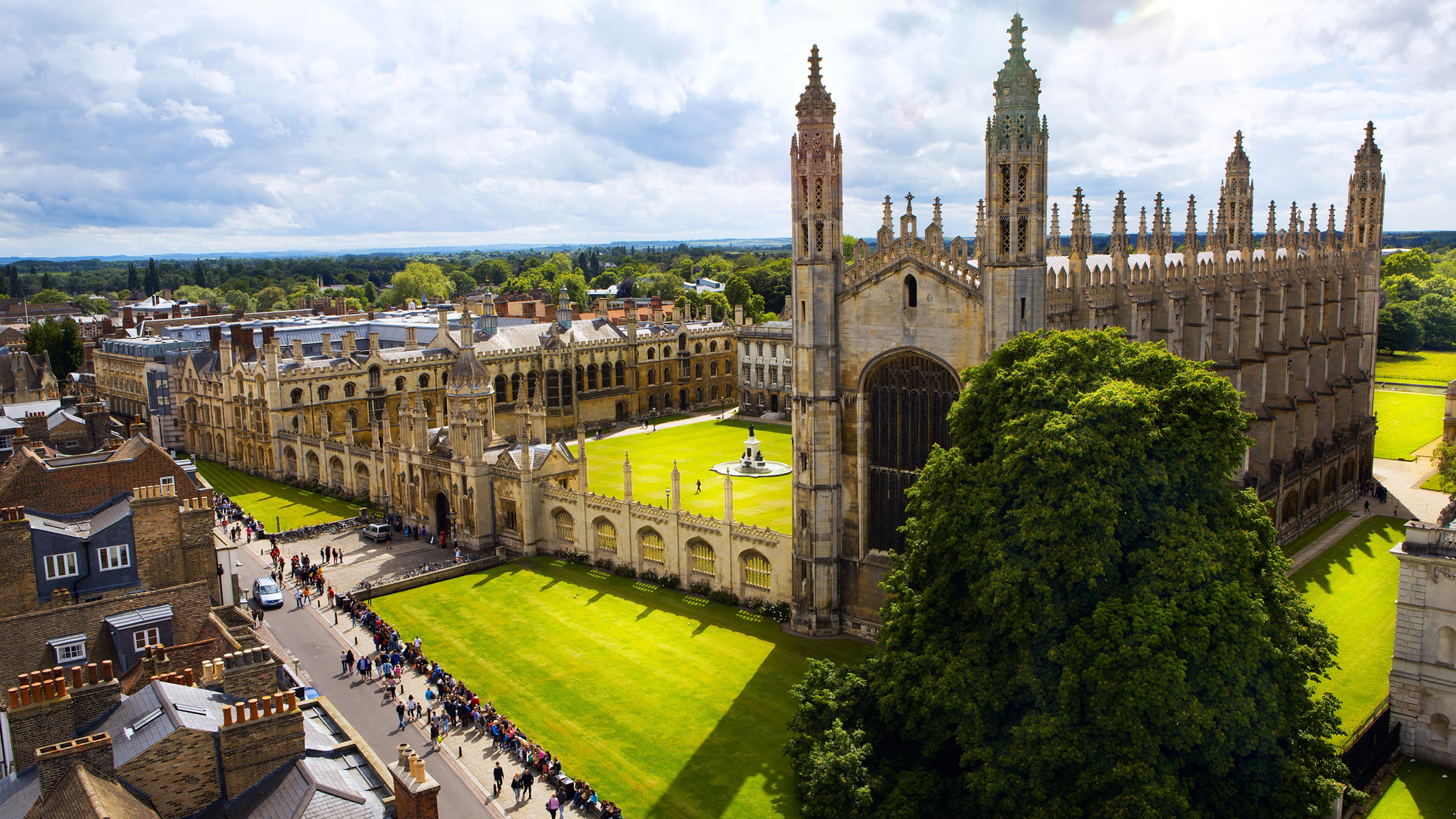 1995-2015
In 1995, organist and music teacher Juliet Abrahamson took over the festival. In 1999, it was re-christened the Cambridge Summer Music Festival. Greater emphasis was placed on commissioning new work and presenting children's concerts and workshops. Also new were concerts in outlying villages, known as 'Music in Quiet Places', and a series of lunchtime concerts in the Fitzwilliam Museum. The hugely popular open-air concerts in the Cambridge University Botanic Garden, 'Sounds Green', began in 2010 and have continued ever since.
The image shows Juliet Abrahamson alongside a typical audience scene from a 'Sounds Green' concert at the Cambridge University Botanic Garden.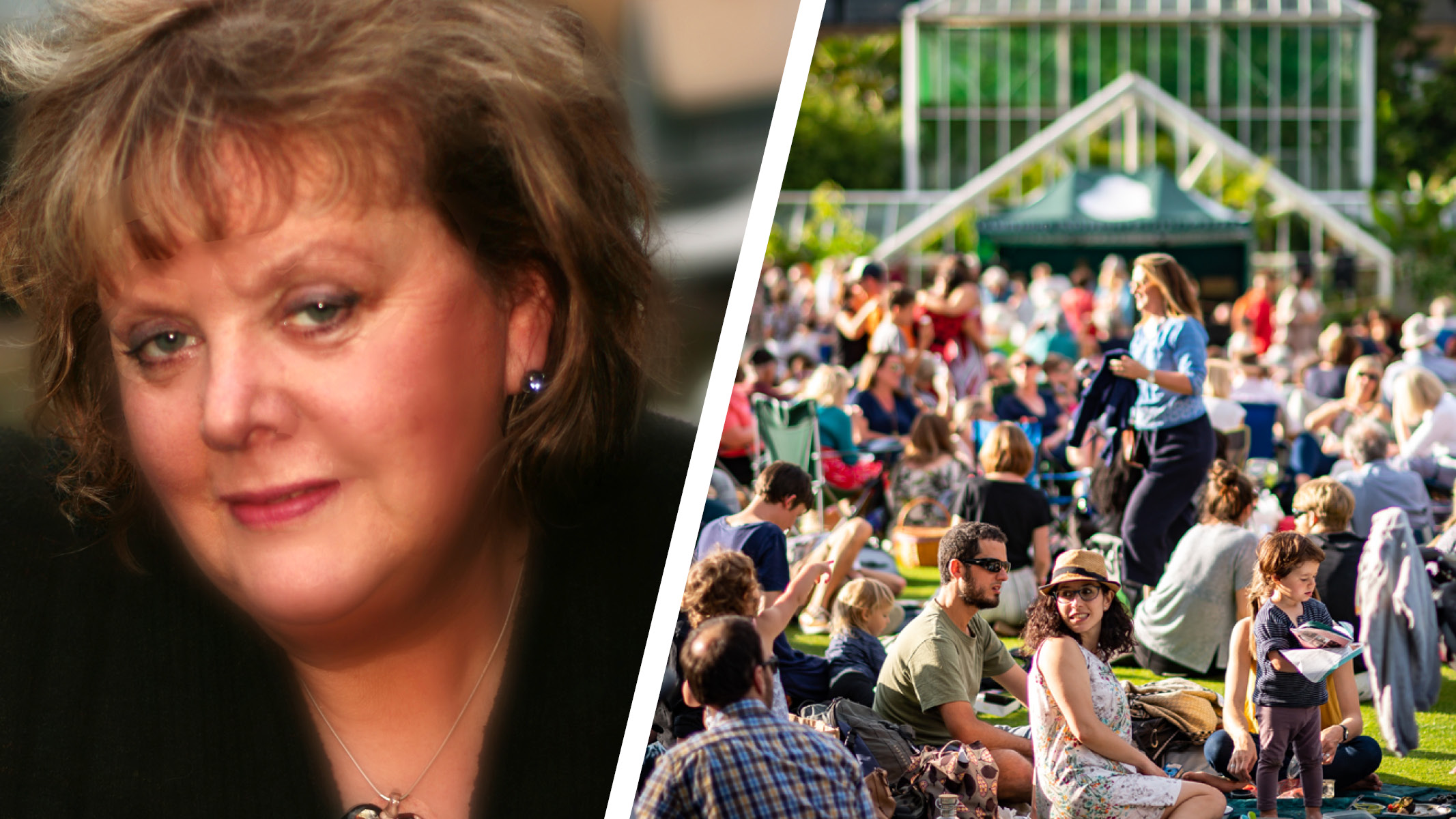 2016-
The most recent era has seen the festival flourish under the artistic direction of John McMunn, David Hill and Freya Goldmark, with each making their own unique mark on the festival programme. In response to the COVID pandemic, Cambridge Summer Music created a virtual festival of performances by artists who were originally scheduled to appear live. In 2021, the Cambridge Summer Music Festival and the now-traditional Christmas concert once again featured live performance as pandemic restricitons were lifted.
The image shows Aurora Orchestra and their Principal Conductor Nicholas Collon, who have been frequent guests at CSM since the group was formed in 2004.