Cambridge Summer Music is seeking a Finance Officer
15 September 2023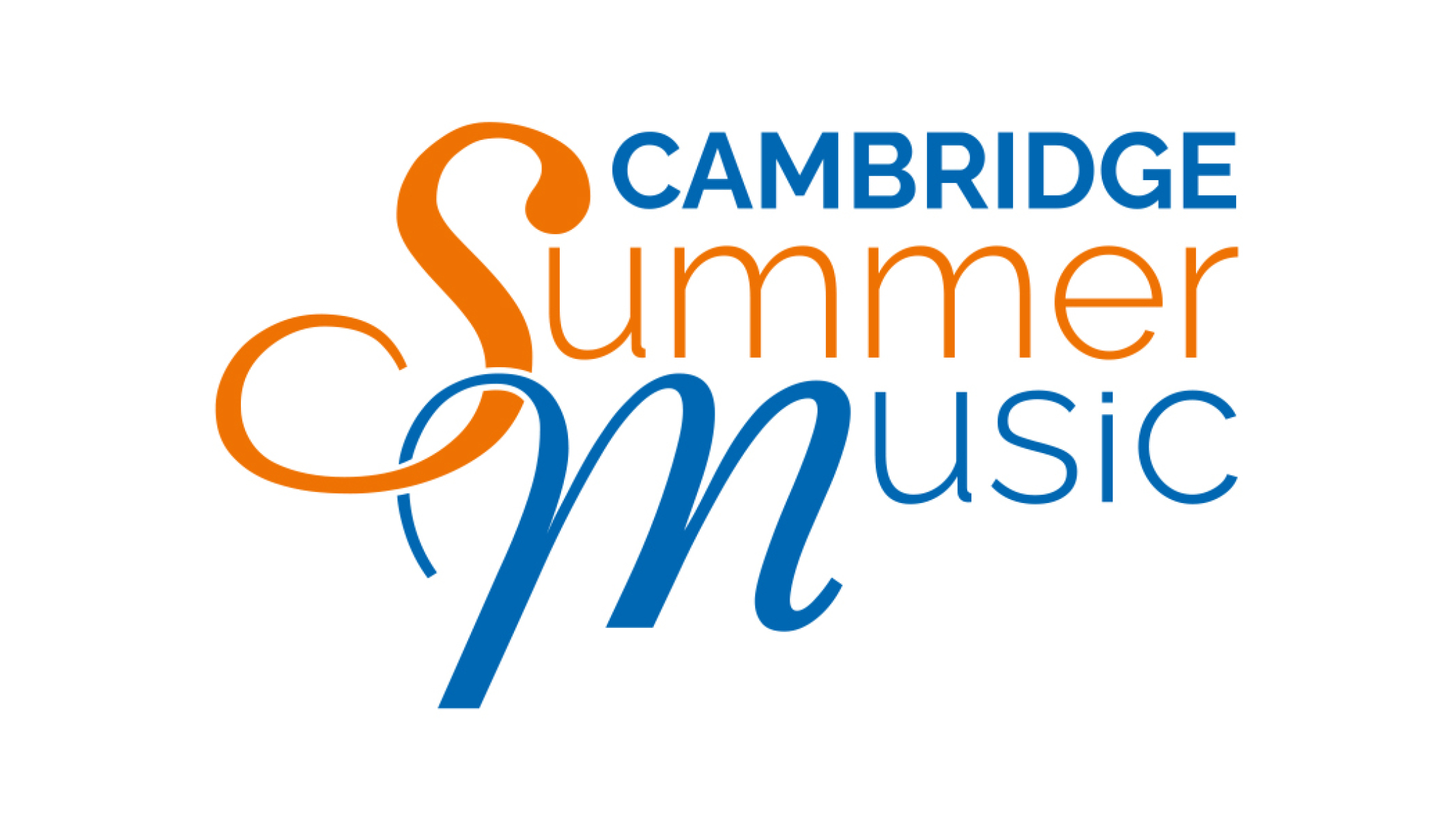 We are currently recruiting a part-time Finance Officer to oversee the day to day financial management of our annual festival and other concert events.
The Finance Officer supports the Festival Director and the Trustees, ensuring income and expenditure are accurately recorded, payments are made on time, and preparing management accounts, budgets and cashflow forecasts. Job specifications and necessary skills/qualifications are detailed in the job description.
Find out more 
If you would like to learn more about this exciting position, please contact Alison Shakespeare, Trustee of Cambridge Summer Music Festival at treasurer@cambridgesummermusic.com
To apply for the role
Please send a CV and a covering letter to treasurer@cambridgesummermusic.com
Deadline for applications: Saturday 7 October 
'A feast of diverse treats' – praise for Britten Sinfonia and The Bach Choir's concert in King's College Chapel
21 July 2023
"Can there be too much of a good thing? The Cambridge Summer Music concert last night was so full of wonder, jaw-dropping beauty and aural rapture, that it is tempting to report that a banquet can sometimes be over indulgence. The combination of forces were astonishing: the Britten Sinfonia, the Bach Choir, two superb soloists, singers from Addenbrookes Hospital (yes you read that correctly), and all in the magnificent backdrop of King's College Chapel; mighty organ and fan-vaulted heavens above."
Read the full review of this concert by Cambridge Critique.
Image: Britten Sinfonia
Cambridge Summer Music is seeking a Treasurer
8 June 2023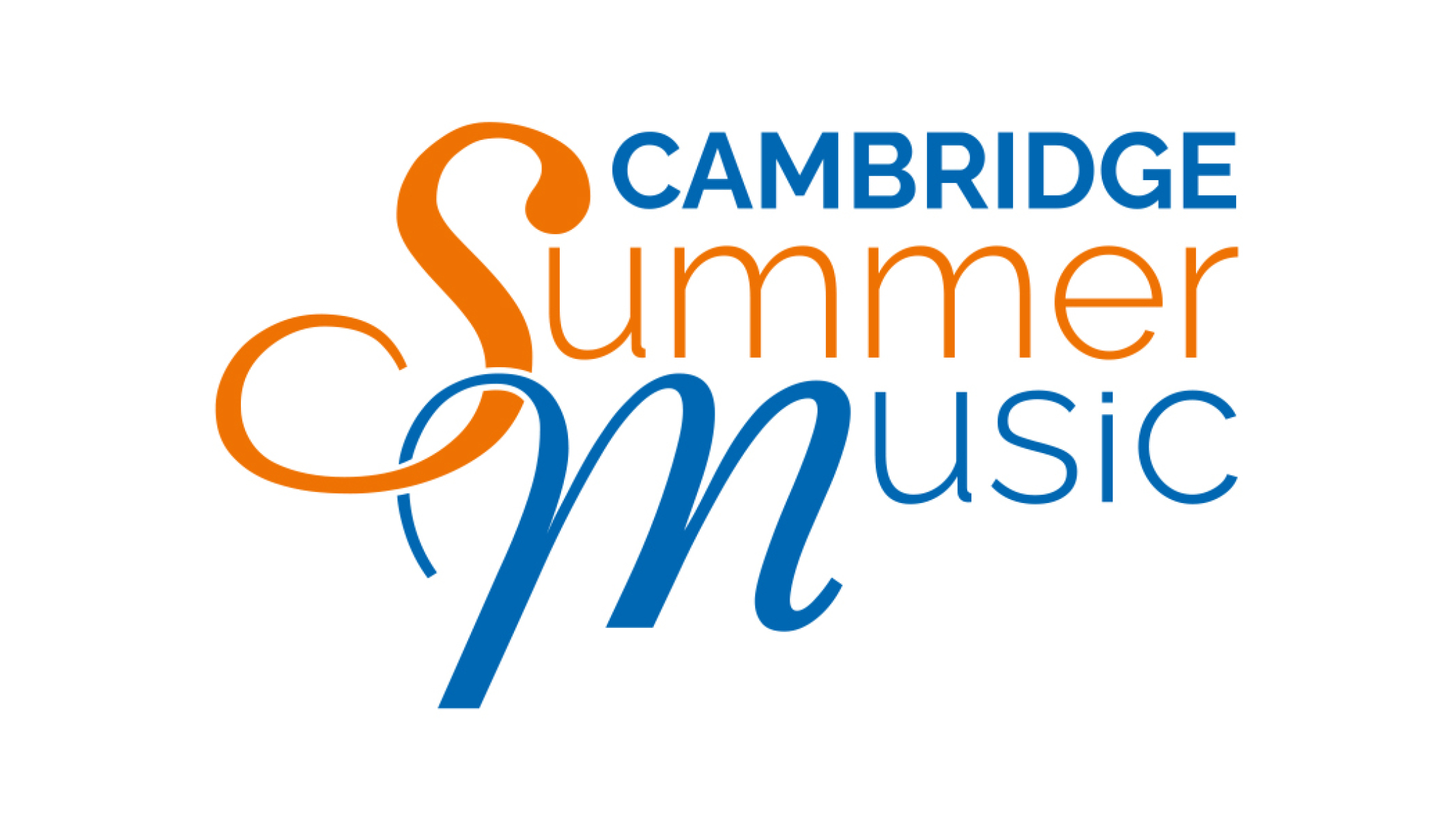 We are currently looking for a new Treasurer to oversee the financial management of our annual festival and other concert events. It is a volunteer position requiring about one day's work per month and is supported by a book-keeper.
The Treasurer plays a very important role in ensuring that CSM can continue to bring world-class music to our city. Job specifications and necessary skills/qualifications are listed below.
If you would like to learn more about this position, please get in touch directly with Henry Edmundson, Chair of the Trustees of Cambridge Summer Music:  henry.edmundson@cantab.net .
Key responsibilities of the Treasurer
With the support of a bookkeeper, key responsibilities include:
– prepare annual budget with Festival Director
– prepare finance update and cash forecast for trustees meetings
– review monthly management accounts including post festival financial analysis
– manage cashflow and set up payment runs
– prepare statutory accounts and liaise with external accountant for their Independent Examination
– oversee monthly payroll and pension processing
– manage all filings with Companies House and Charity Commission
– support Festival Director, Chair and Board of Trustees in all financial matters
Qualifications/Skills
– ideally qualified accountant with experience in the charity sector
– knowledge of Xero accounting system will be beneficial
– knowledge of the arts sector is desirable
Cambridge Summer Music is seeking a Friends Administrator
23 February 2023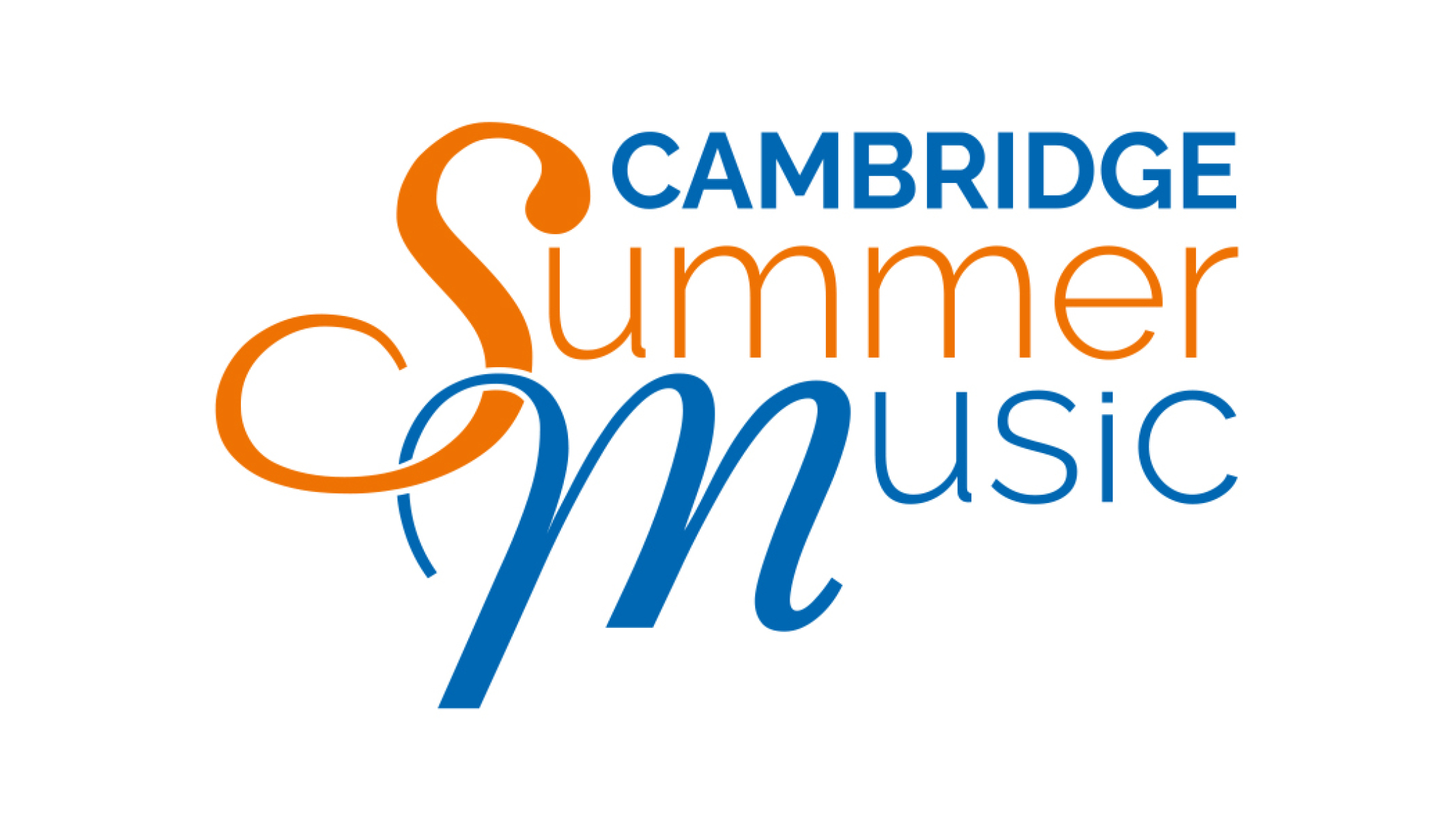 We are looking for a volunteer to take on this important and interesting role. The Friends of CSM are a committed and loyal group whose support for the Festival is invaluable. Their interest and financial contributions are essential to enable CSM to continue to bring world-class music to the city every summer.
We are looking for someone to become an integral part of the CSM team to help us with the administration required for the smooth and efficient operation of the Friends membership scheme.
The role of the Friends Administrator
The main responsibilities of the Administrator would be to:
get to know the Friends and welcome them at Festival concerts and special events
monitor renewals and new member sign ups and update membership records
take charge of communications with the Friends including welcoming new members and acknowledging membership renewals, sending occasional newsletters and invitations to Friends events
monitor non-renewals and feedback to help CSM improve the scheme and encourage continued support
As a benefit of the role the Administrator will enjoy free admission to all CSM concerts and other CSM Friends events.
It would be helpful if the Administrator already has experience of managing a membership scheme but the most important attributes are enthusiastic support for the Festival, strong organisational skills and the ability to engage with our Friends and make them feel appreciated.
Find out more
We are hoping to fill this position as soon as possible. If you are interested in the role, or would like to find out more, please email:
CSM Trustee Clare Gilmour: clare.gilmour2@gmail.com
Cambridge Summer Music appoints Ben Johnson as new Festival Director
28 November 2022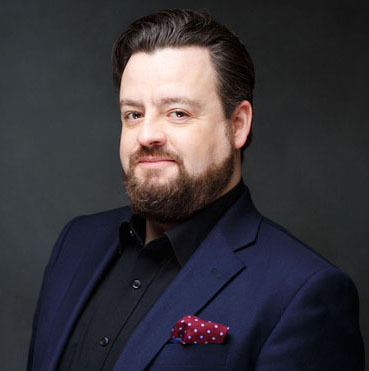 The Trustees of Cambridge Summer Music are delighted to announce the appointment of Ben Johnson, the acclaimed international tenor, as its new Festival Director. Ben will bring a unique combination of an outstanding performance career with the experience of founding and managing his own music festival. Ben will take his position immediately.
Henry Edmundson, Chair of CSM commented: "As Cambridge Summer Music moves to increase its scope and diversity, I am thrilled that Ben will be leading the CSM team. With his formidable reputation as a performer and his proven experience in other festivals, I have no doubt that he will steer Cambridge's oldest music festival to even greater heights and ambitions."
Of his appointment to Cambridge Summer Music Ben says: "I am thrilled to be joining Cambridge Summer Music as Festival Director. I join a passionate and enthusiastic team, and I thank them for their warm welcome. In a turbulent time for the UK Arts industry, I am particularly mindful of the value and privilege of providing world class music in the historic and beautiful city of Cambridge, something of great value to performers and audiences alike."
Cambridge Summer Music Festival 15-31 July 2022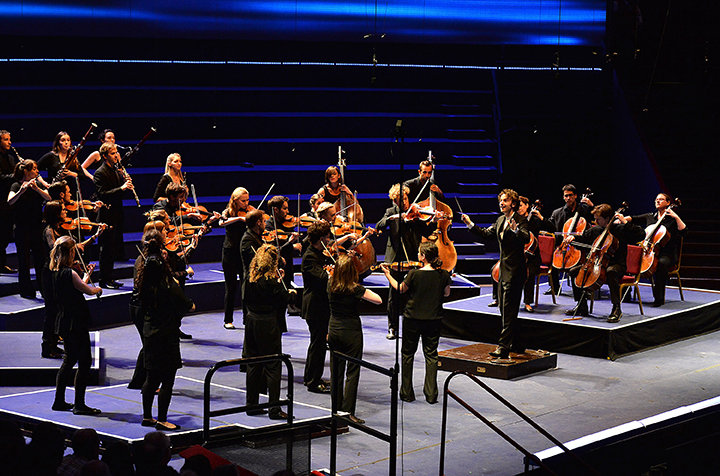 The 2022 Cambridge Summer Music Festival will take place from 15-31 July. Full details will be announced in May but here are a few highlights to whet your appetite:
A special focus on the music of Vaughan Williams, to mark the 150th anniversary of his birth, including performances of On Wenlock Edgeand the Lark Ascending 
Guy Johnston and Tom Poster performing works for cello and piano by Beethoven, Poulenc and Brahms
Imogen Cooper with an enticing programme of piano works by Schubert, Ravel and Liszt 
Schubert's Octet and Beethoven's Septet, performed by the Wigmore Soloists

Mozart's opera Così fan tutte, performed at Childerley Hall

A Family Concert featuring a thrilling range of pieces, from Star Wars and Frozen, to West Side Story and Bohemian Rhapsody
The Aurora Orchestra performing Beethoven's Fifth Symphony from memory. Tickets for this concert are already available from Saffron Hall (https://www.saffronhall.com/whats-on).
Cambridge Summer Music is seeking new Trustees to help scope a fresh vision
6 April 2022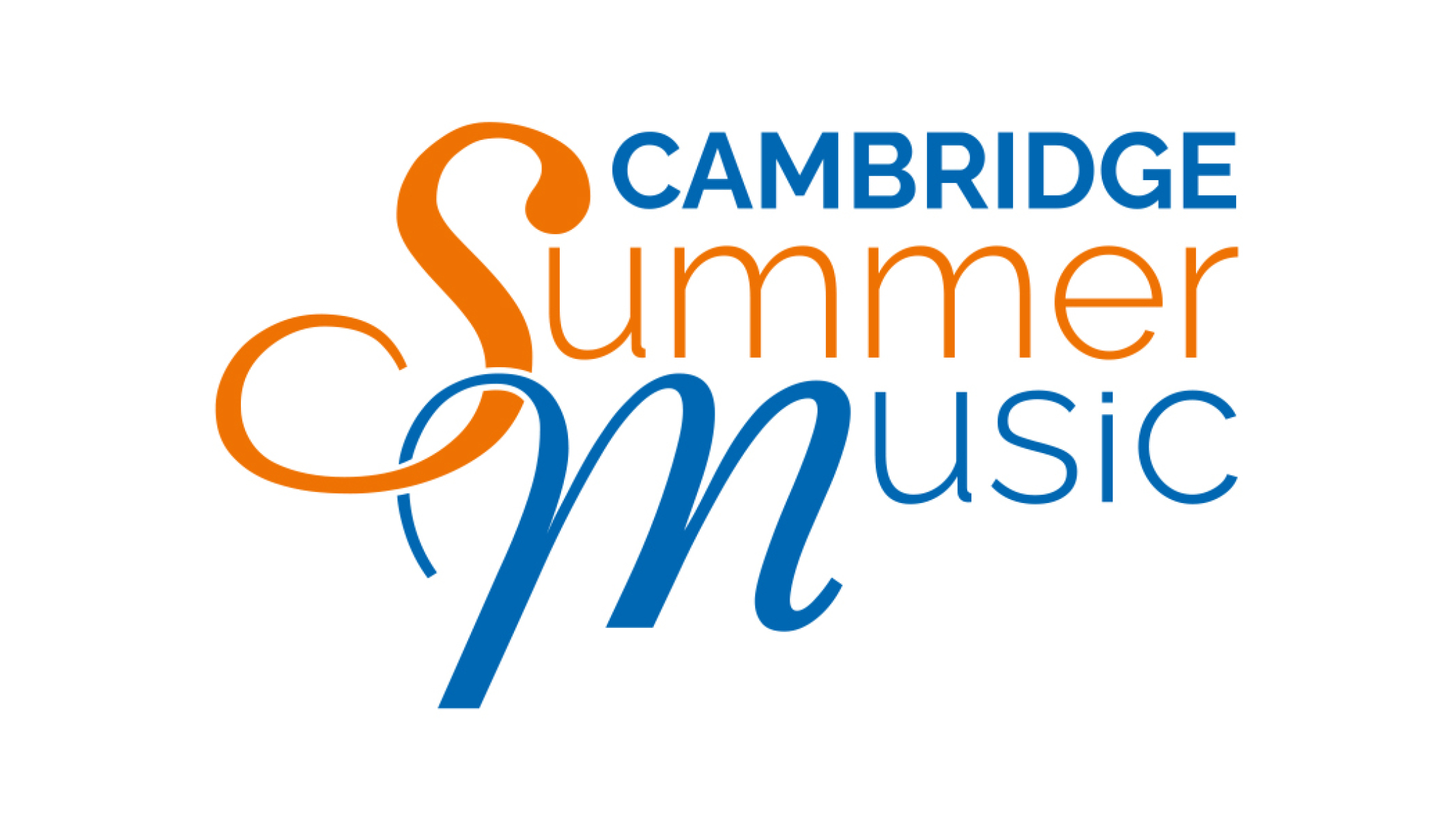 Cambridge Summer Music (CSM) is seeking new Trustees to help the organisation scope a fresh vision that aims to serve a wide cross-section of the Cambridge population, putting quality and access at the heart of a new strategy. We are particularly looking for people with legal, financial or fundraising expertise.
Trustees are asked to:
Share a passion for music of the highest quality and the belief that every member of the community should have access to it
Attend board meetings four times a year
Think strategically about the long-term future and management of the organisation, including its long-term financial resilience in challenging times
Download further information and job descriptions via the links below.
Applications to be sent to the CSM Chair  (henry.edmundson@cantab.net) by Friday 22 April
Cambridge Summer Music is seeking a Festival Administrator
Freelance Part-time Position
Salary £12k
13 December 2021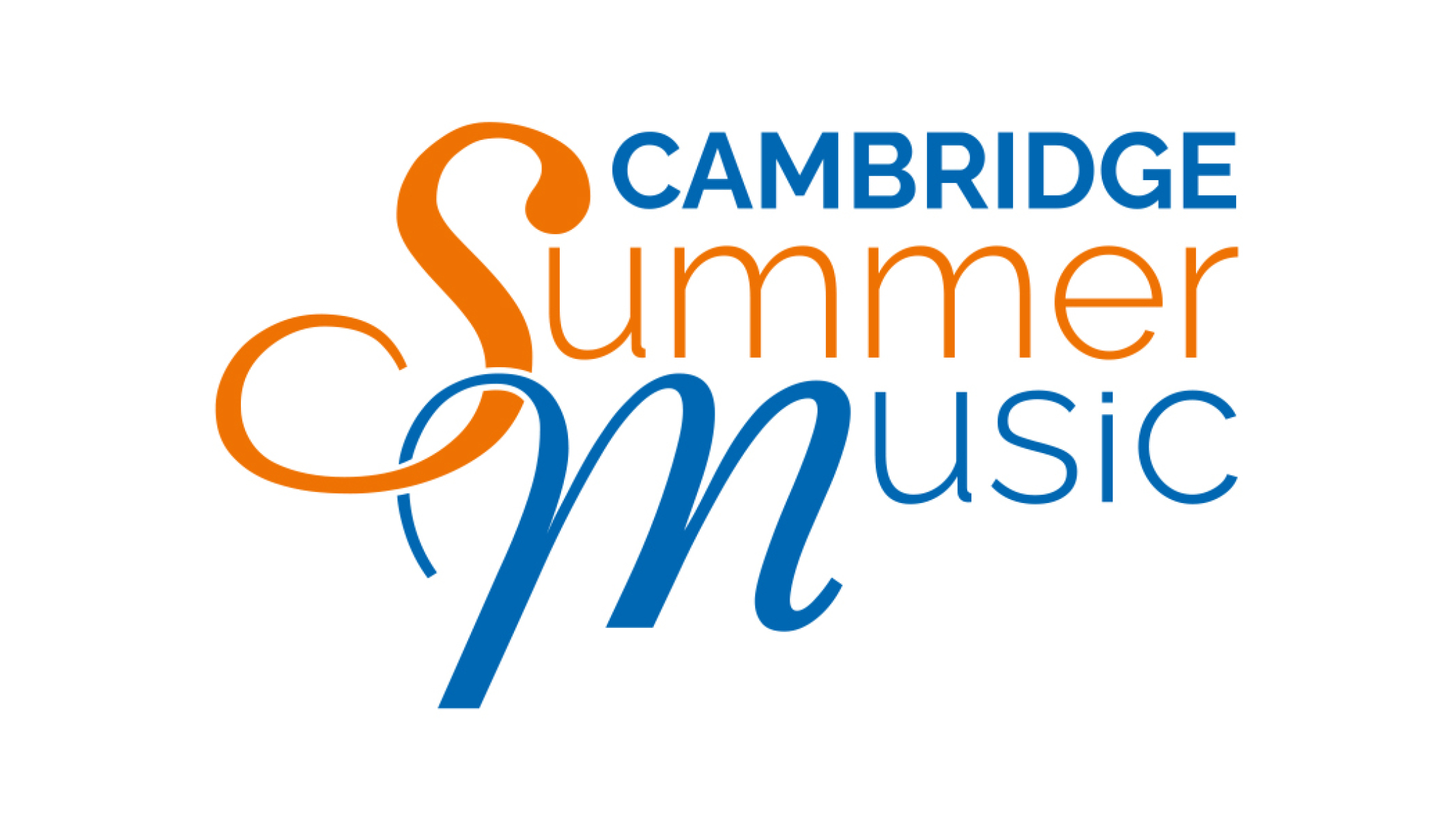 This is an exciting opportunity to make a mark at one of the UK's most renowned music festivals. The role focuses, in collaboration with CSM trustees and volunteers, on the preparation of and day-to-day administration of the main festival in July, as well as some further events outside of the festival season.
The position acts as the main point of contact for the festival and will assist in co-ordinating all concert schedules, venue liaison, contracting, marketing, PR, concert management and box office, as well as all other duties pertaining to the role.
A look back over our Summer Festival 2021 by Henry Edmundson 
31 August 2021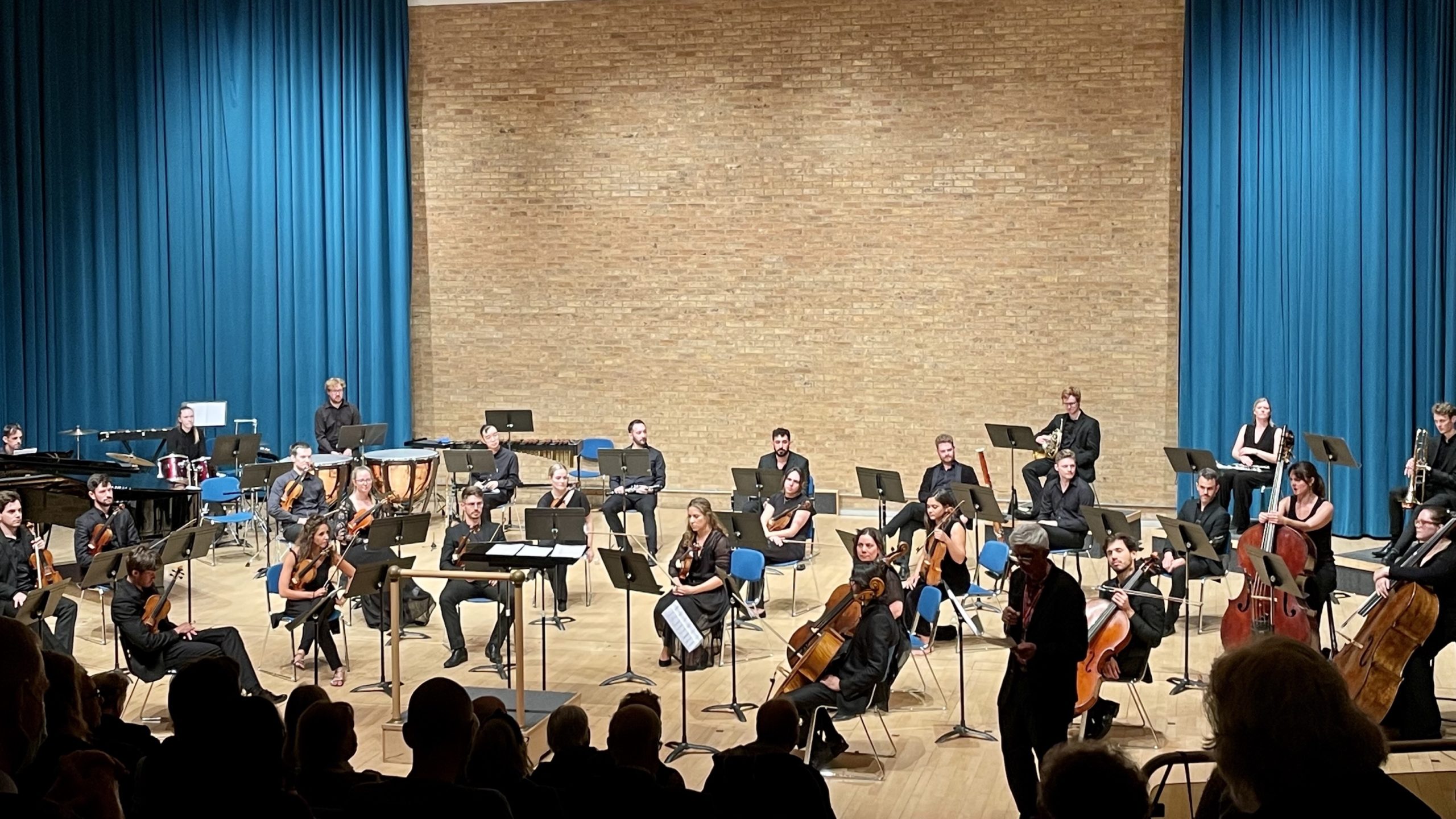 As the Faust Chamber Orchestra conducted by David Hill put the final flourishes on Gershwin's "American in Paris", Cambridge Summer Music's two-week 2021 festival of over 30 concerts came to a brilliant and successful conclusion.
It was a question of triumph over adversity, with every step of the way threatened by COVID restrictions and protocol. In the end, concert-goers were treated to a spectacular range of concerts—piano, violin and cello recitals, a large selection of chamber music, two orchestral concerts, baroque harpsichord and operatic recitals, lieder, a children's concert and more. It would be invidious to mention names—the detailed programmes can be seen here. Suffice to mention that several distinguished artists from Continental Europe negotiated COVID restrictions successfully and were on hand to perform as planned. Generous grants from the Delius Trust and the Cavatina Chamber Music Trust contributed hugely to our success, the latter providing over 400 young people, aged 8 to 25, free access to selected concerts.
Looking ahead, plans are underway for our Christmas concert, and 2022 looms large already.
Henry Edmundson, Chair
A special focus on the music of Frederick Delius
14 June 2021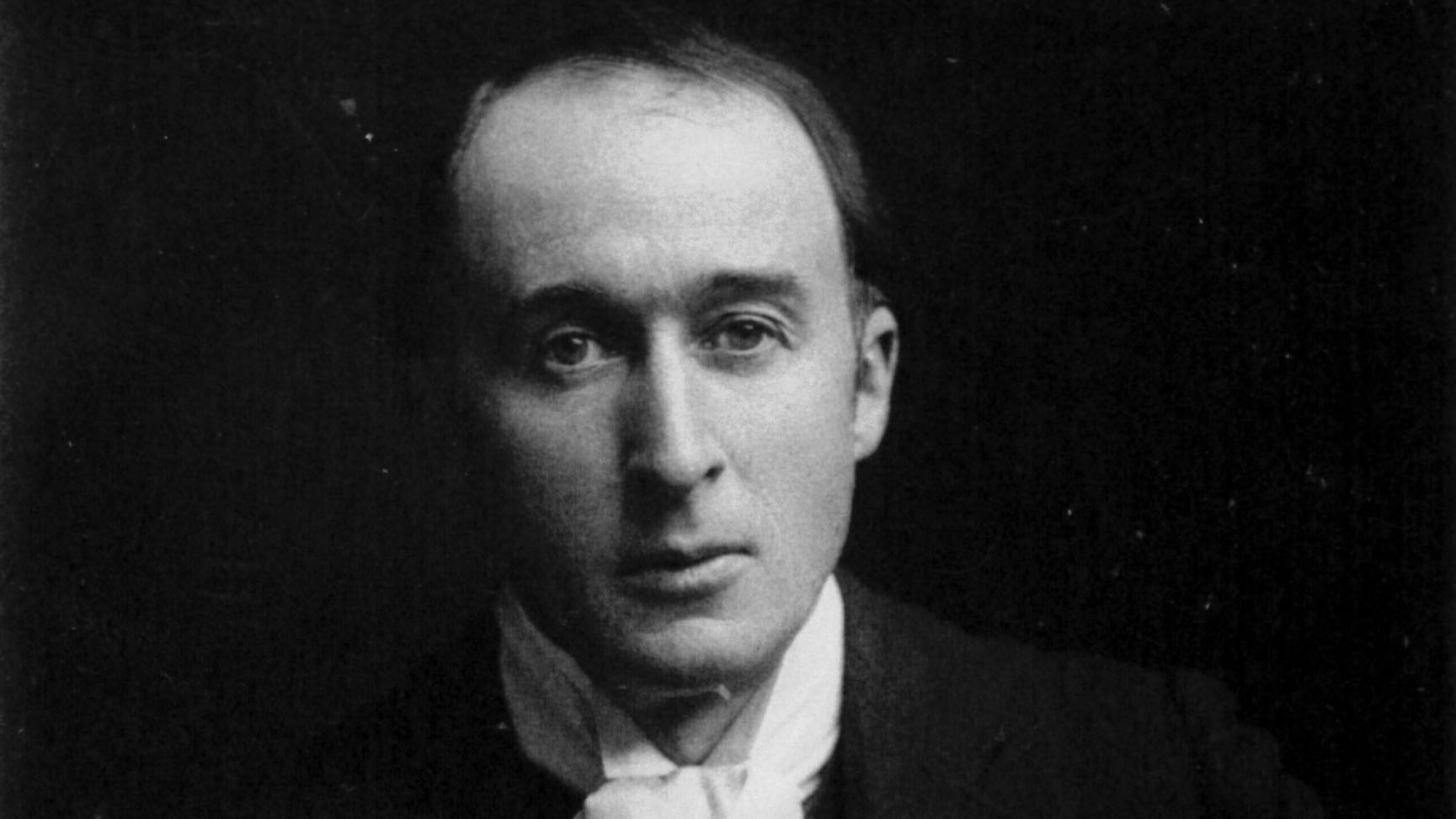 Henry Edmundson, Chairman of Cambridge Summer Music, writes:
It gives me great pleasure that this year's festival features so strongly the music of Frederick Delius, and we are much indebted to the Delius Trust for their associated funding. Delius's music became a passion in my teens and remains for me the quintessential evocation of dreamy, tranquil English landscapes—somewhat surprising since Delius spent most of his life in the US and France. At the end of his life, at his home in Grez-sur-Loing south of Paris, he famously dictated his last compositions to the young amanuensis Eric Fenby. I do hope you enjoy our selection of his music, which includes his cello sonata and the large orchestral tone poem Paris–Song of a Great City.
We are delighted to be supported by the Cavatina Chamber Music Trust in 2021
8 June 2021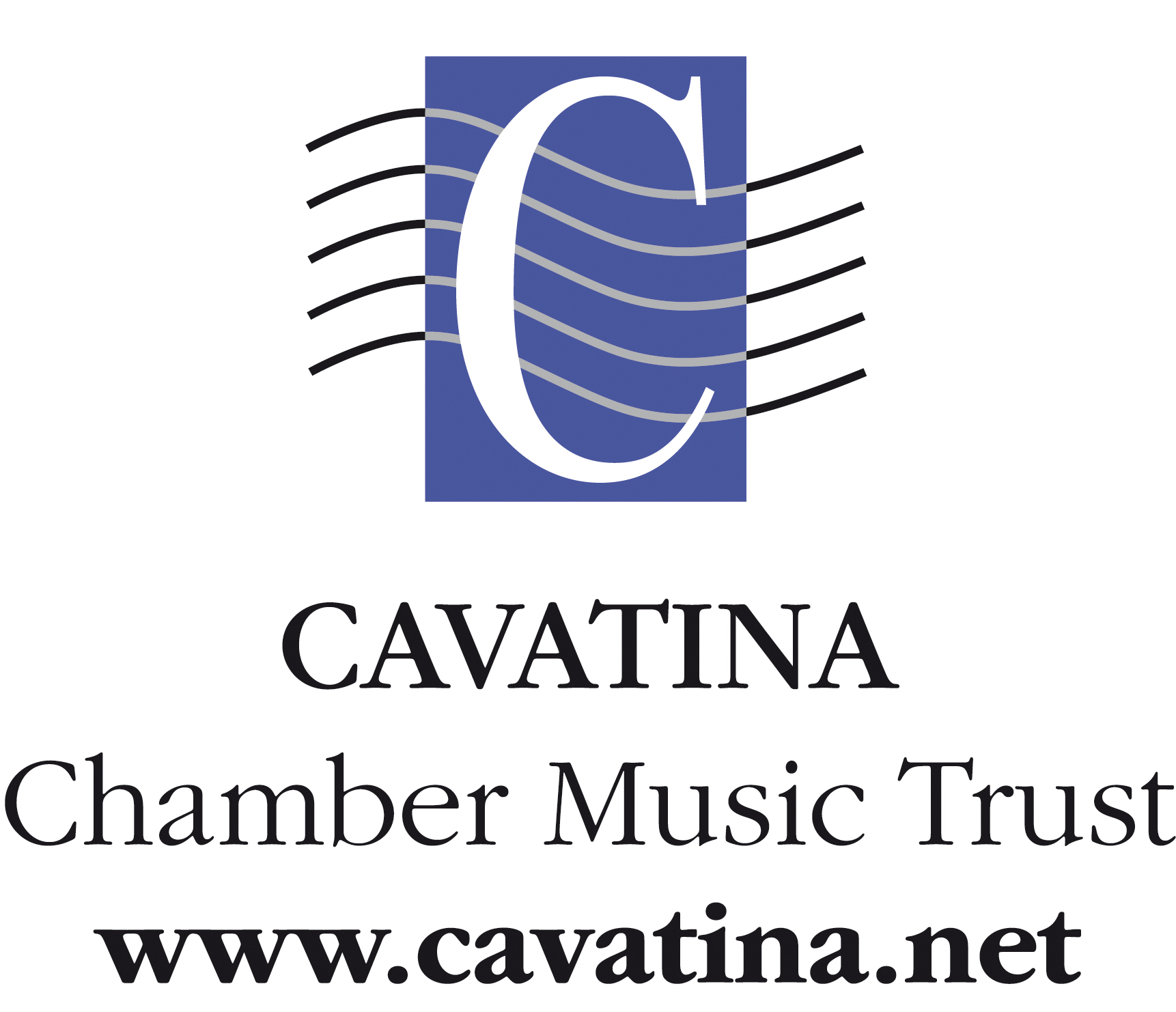 Cambridge Summer Music is delighted to become a partner of the Cavatina Chamber Music Trust which aims to develop the next generation of chamber music lovers and players.  Through the Cavatina Chamber Music Trust, Cambridge Summer Music is able to offer free entry for 25-year olds and younger to the wide range of chamber music we will be presenting at this year's festival during the last two weeks of July. Our joint objective is to encourage as many young people as possible to attend this summer's festival and experience the joy of live chamber music.
– Henry Edmundson, Chairman of CSM
Welcome to the Cambridge Summer Music Festival 2021 from Festival Director Freya Goldmark
5 May 2021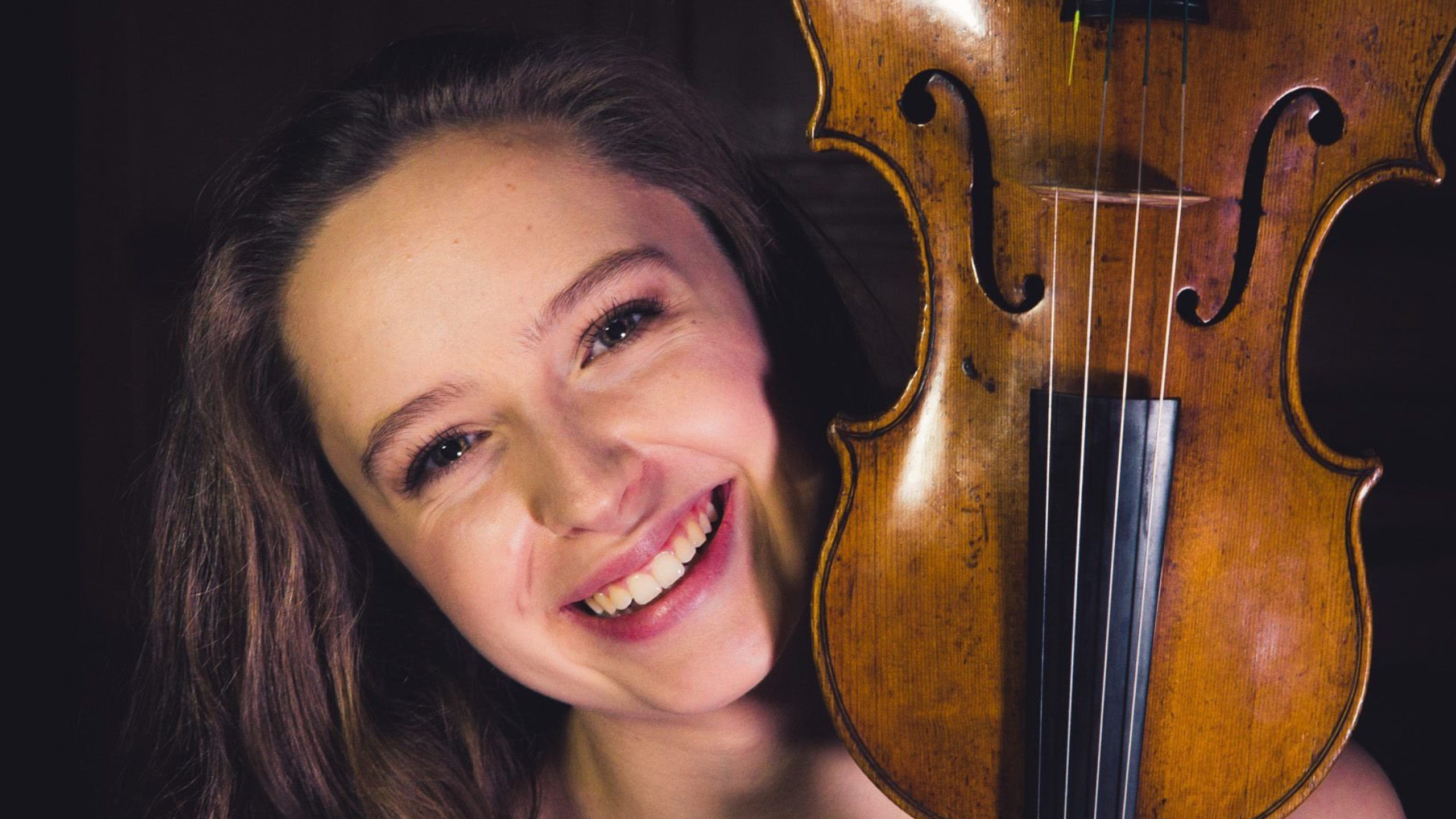 "After a year without live performance, it gives me great pleasure to announce this year's Cambridge Summer Music Festival featuring more than 30 concerts and over 100 musicians. These challenging times have highlighted how crucial live music is to us all and it has been inspiring to be working with musicians once again to plan this festival for you."
Read more
"This year our programme has a special focus on French and British music. The concerts span 500 years from the choral works of Renaissance master Josquin to the Impressionism of Debussy and Ravel, right up to the present day, with a world premiere by award-winning British composer Charlotte Harding that we commissioned in partnership with the Faust Chamber Orchestra. 
We are also featuring the music of Frederick Delius including a new arrangement of his symphonic work 'Paris—The Song of a Great City', a performance of his cello sonata by Alexander Baillie and Nigel Yandell, his 'Songs for Children' performed by festival favourites Lucy Taylor and Jeremy Thurlow, and more.
We are delighted to be joined by so many wonderful artists from across the UK and Europe, with solo recitals and chamber music at the core of the festival. Highlights include the fascinating Swedish pianist Bengt Forsberg with an eclectic programme featuring Frank Bridge, Cécile Chaminade, Fauré, Elsa Barraine and others; the celebrated Chiaroscuro Quartet performing the sublime Mendelssohn String Quartet in E-Flat Major; and I will be joined by rising stars Joseph Shiner (clarinet) and Ben Tarlton (cello) for a late-night offering of Messiaen's haunting 'Quartet for the End of Time'. 
Our children's concert is bound to excite, with Tasmin Little as narrator joining Mark Austin and the Faust Chamber Orchestra for Saint-Saëns' 'Carnival of the Animals'. Beyond the mainstream classical repertoire, Classico Latino will take you on a journey to Havana and beyond, and Junior Prime Brass is bringing us music by Quincy Jones. 
It will be truly exciting to experience live music again, and all of us at Cambridge Summer Music look forward to welcoming you to this wonderful programme of concerts."
– Freya
New website and a new look for Cambridge Summer Music
5 May 2021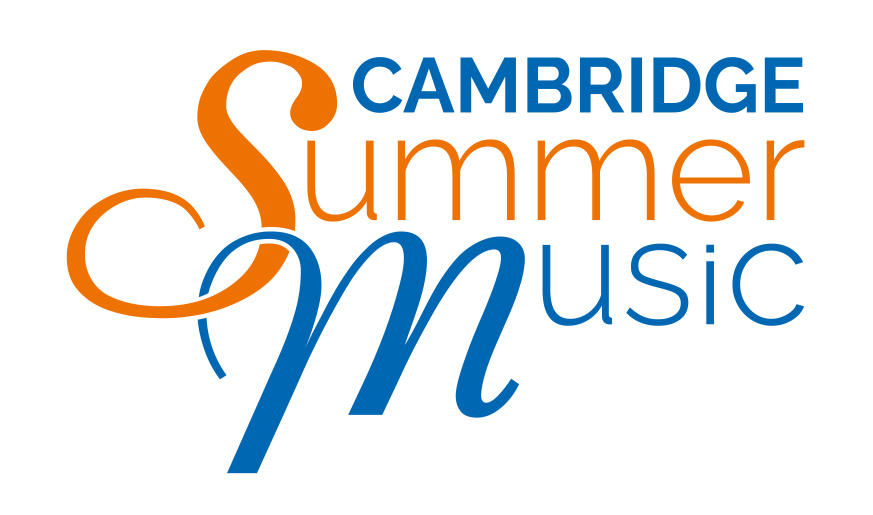 Welcome to the all-new Cambridge Summer Music website! The whole CSM team has been involved in this project with the aim of creating a site that's inviting and easy to use. We've also taken the opportunity to give ourselves a fresh look with a new logo and branding from local designer Jonathan Williams.
Read more
The most obvious changes from our old website are visual but we have also tried to better serve both experienced and first-time CSM patrons with features including:
Clearer navigation;
Detailed travel and venue guides;
Site translation selector;
Fuller information about CSM, our team, and how to get involved as a volunteer;
Secure online forms for new and returning Friends and donors (offline methods are still available too).
Eagle-eyed users will also notice that this new website has a new address: cambridgesummermusic.com. Our old address (cambridgesummermusic.co.uk) has been set up to automatically redirect to this new website, but you may still like to update your bookmarks.
We very much welcome your feedback on any aspect of the new website – please feel free to contact us!
Praise for CSM's 2020 Virtual Festival
17 April 2020
The Cambridge Critique praises CSM's response to the Covid-19 pandemic.
Read more
"A recent editorial in The Times praised the world of creative arts in the way that many have responded to GLD (the Great Lock Down). The arts scene in Cambridge has certainly risen to an unprecedented challenge. With physical theatres, galleries and concert halls darkened, it is heartening to see some (but not all) of our local arts venues rising to the challenge of our digital age.
Take first the sterling offer just launched by the Cambridge Summer Music Festival. It has had to cancel this July's great harmonious bean feast in what would have been their 42nd event.  Thirty concerts due to take place across the city, presenting a line up of world-class performers including Tasmin Little which was going to be one of her last appearances, local personality Guy Johnston, national treasure poet Roger McGough, and the much-loved Evelyn Glennie celebrating the 250th anniversary of Beethoven's birth.  All that is now in the deep freezer, the virus is no music lover, but all is far from lost. The good folk are working on creating a Virtual Festival providing links to online performances we can enjoy at home. And it is all there for free.
Already online is an excerpt from the 2019 performance of the St John's Passion which drew so much praise at the time. English Voices can be seen and heard performing 'Ach Herr, lass dein Engelein' on the stage at the sorely missed (at least by me) West Road Concert Hall. This being Beethoven's big 250th, the Summer Music Fest also offers a stunning performance of his Piano Sonata in A flat, Opus 110 played by Leon McCawley. This was recorded at the Wigmore Hall and it is worth every one of the 20 minutes filmed.
Other great video clips include guitarist Manus Noble playing an exciting new piece by Gary Ryan, 'Out of Clonmel'. It is beautifully filmed, the sound quality perfect and the lovely piece memorable. Start your lockdown day with this – it is a real tonic. It has the energy of 'Classical Gas' with the same ability to earworm into your brain. Be warned.
I was also delighted to see on offer local music heroes Prime Brass playing an amazing arrangement of La Vie on Rose, Piaf's signature anthem. The band recorded each of their parts separately in their gardens, living rooms, kitchens and maybe even the odd bathroom or two. It was then cleverly put together to create a terrific ensemble sound that we have come to know and love. Though we won't see them at the Botanic Garden this year, there is no taking the wind out of these brassy guys.
Take a look and a listen and no doubt the Summer Festival will be offering more tasty musical morsels."
Reproduced from www.thecambridgecritique.com