De Profundis: Josquin Desprez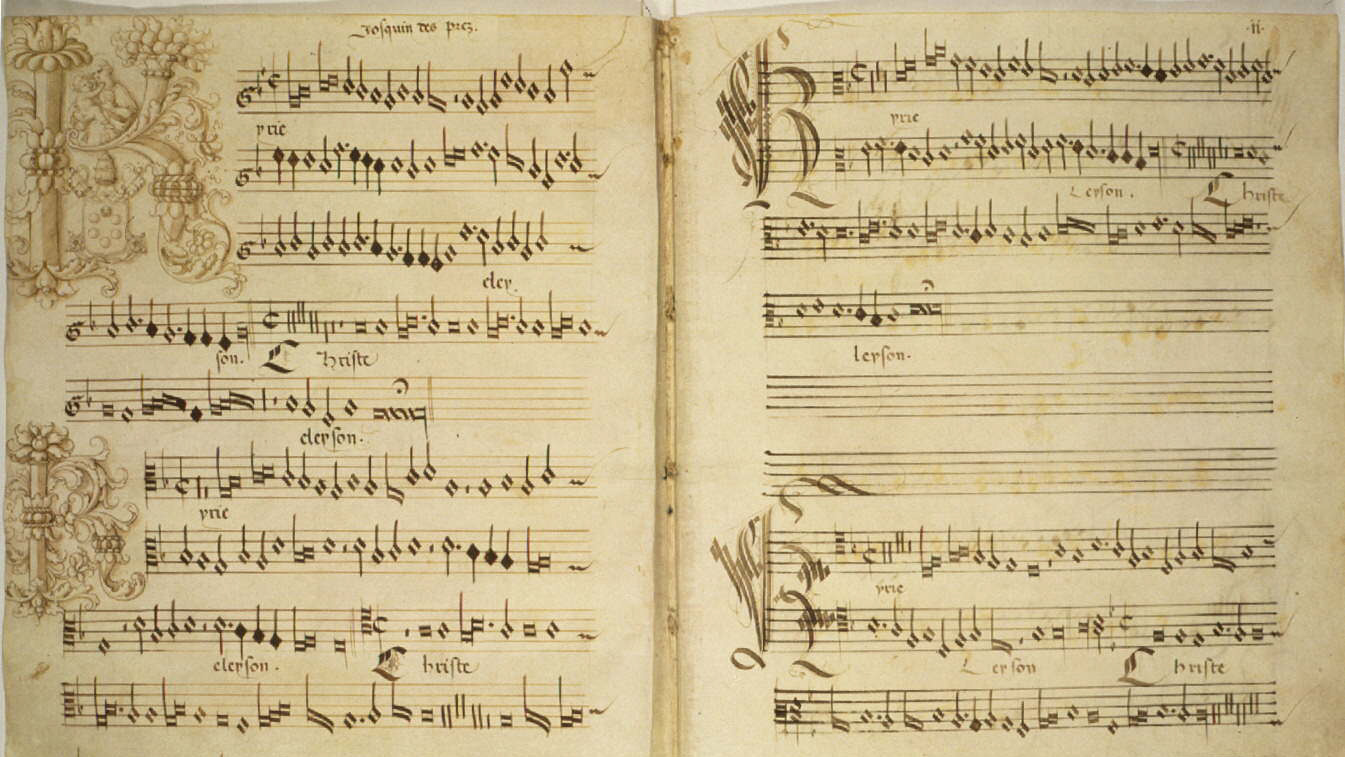 De Profundis (choir)
Robert Hollingworth (conductor)
7:30pm, £16, Free for Under 16's
Josquin Benedicta es
Palestrina Missa Benedicta es - Kyrie
Palestrina Missa Benedicta es - Gloria
Josquin In te Domine speravi
Josquin Adieu mes amours
Nicolas Champion De Profundis
Josquin Stabat mater
Pierre de la Rue De Profundis
Josquin Allegez moy
Josquin In principio erat verbum
Gombert J'ay mis mon coeur
Concert duration 1 hour
---
In the 500th year since his death, we present De Profundis under the direction of conductor Robert Hollingworth for this special concert of music by, in honour of, and once thought by Josquin Desprez.
Josquin Desprez, arguably the most admired and influential composer of the entire Renaissance, died on 27 th August 1521. To mark his quincentenary, De Profundis presents a programme that demonstrates not only Josquin's skill, but also the high regard in which he was held by his own and future generations.
Less-than-scrupulous 16 th century music publishers knew that putting Josquin's name at the top of a composition guaranteed good sales. The result is that many pieces that have come down to us, previously thought to be by Josquin, are now being attributed elsewhere by researchers. In this programme motets and chansons genuinely by Josquin sit alongside music written in his honour (Palestrina Missa Benedicta es) and music that was once, but no longer, thought to be by him (Pierre de la Rue, Nicolas Champion, and Nicolas Gombert).
De Profundis is a hand-picked vocal ensemble that performs continental Renaissance sacred music at the original low pitch, using the all-adult-male forces appropriate to the period.
Robert Hollingworth has spent much of his life thinking about how audiences receive music instead of just how performers are used to delivering it. Robert conducted the world premiere of Benji Merrison's new piece, xoxvx ovoid, with the National Youth Choir of Great Britain for the Aldeburgh Proms. He made his Russian debut as part of the British Council's 'UK-Russia Year of Music' conducting Blow Venus and Adonis featuring Anna Dennis and Jonathan Sells alongside Russian choir Intrada and Pratum Integrum. Upcoming projects feature his weekly educational and outreach series Sing The Score (funded by ACE and University of York), a return to Russia, De Profundis, and a new collaboration with Shobana Jeyasingh Dance at Sadler Wells.
Robert is the Artistic Director for Stour Music festival and is Reader in Music at the University of York, where he founded and leads the MA in Solo Voice Ensemble Singing course and directs university chamber choir 'The 24'.
Covid-19: We have worked hard to make sure that our Summer Festival audience feels safe at our concerts. In line with current Covid-19 government safety guidelines, all of our concerts are planned to be socially distanced.