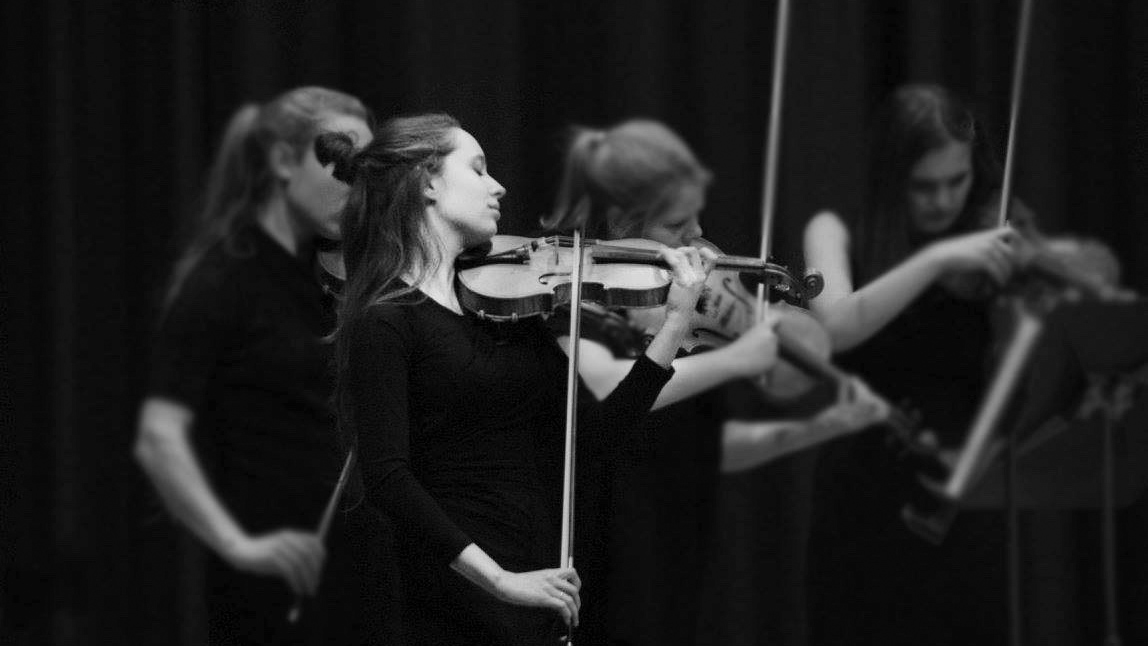 Freya Goldmark (violin)
Samuel Staples (violin)
Katherine Yoon (violin)
Yume Fujise (violin)
Ting-Ru Lai (viola)
Francesca Gilbert (viola)
Maxim Calver (cello)
Ben Tarlton (cello)
6:00pm (sold out) & 8:30pm (tickets remaining)
Haydn String Quartet Op.76 No.5
Mendelssohn Octet
Concert duration 60 minutes
This concert will happen twice
Cambridge Summer Music is grateful to both BDB Pitmans and General Factota for sponsoring these events.
---
Freya Goldmark, concert violinist and CSM's Festival Director, will be joined by seven brilliant, young stars of the UK music scene for this special performance. Despite an average age of just 24, between them they have performed in all of the UK's and many of Europe's major concert halls.
Composed towards the end of his life, Haydn's Opus 76 quartets are viewed by many as unequivocal masterpieces. The D major quartet centres around the extraordinary F# Major slow movement, a work of pure exaltation, an unrivalled balance of tenderness and intensity.
Mendelssohn's Octet, although composed when he was just 16, is arguably amongst the finest and most celebrated pieces of chamber music written, full of inventive exuberance and sheer joy.
The perfect programme to celebrate the importance of live music for both audiences and musicians alike.
BOOK TICKETS
Please click the button below to book tickets for this concert from Saffron Hall.