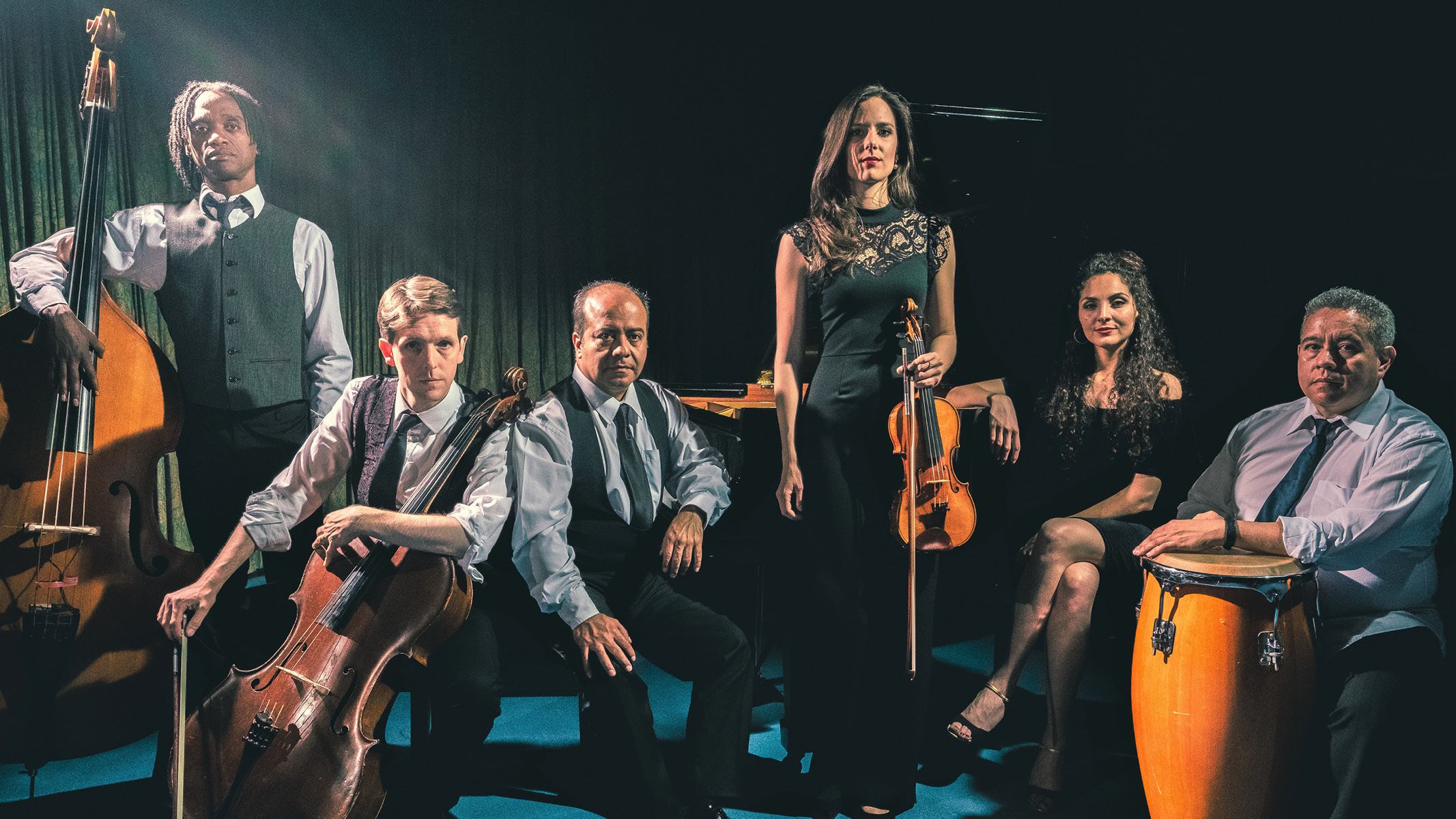 Classico Latino
Harriet Mackenzie (violin), Ivan Guevara (piano), Graham Walker (cello), Ruth Murphy (vocals), Rey Crespo (bass), Wilmer Sifontes (percussion)
6:00pm & 8:00pm, £16, Free for 25 and Under
This performance will happen twice
---
"A unique fusion of Latin and Classical with beautiful musicality" - UK Latin Awards
Experience the passion and joy of Latin-American music with the award-winning Classico Latino. Seamlessly blending the techniques and sounds of classical music with authentic Latin American rhythms and melodies, the group creates unique and groundbreaking arrangements alongside original compositions.
Classico Latino's music comes from the often-neglected back-catalogue of the Latin American songbook. Tonight's programme explores music from across the continent, drawing on the familiar Samba, Bolero and Tango as well as less-well-known rhythms such as Pasillo, Joropo and Currulao, in a unique combination of instruments and styles.
Covid-19: We have worked hard to make sure that our Summer Festival audience feels safe at our concerts. In line with current Covid-19 government safety guidelines, all of our concerts are planned to be socially distanced.