Alexander Baillie & Nigel Yandell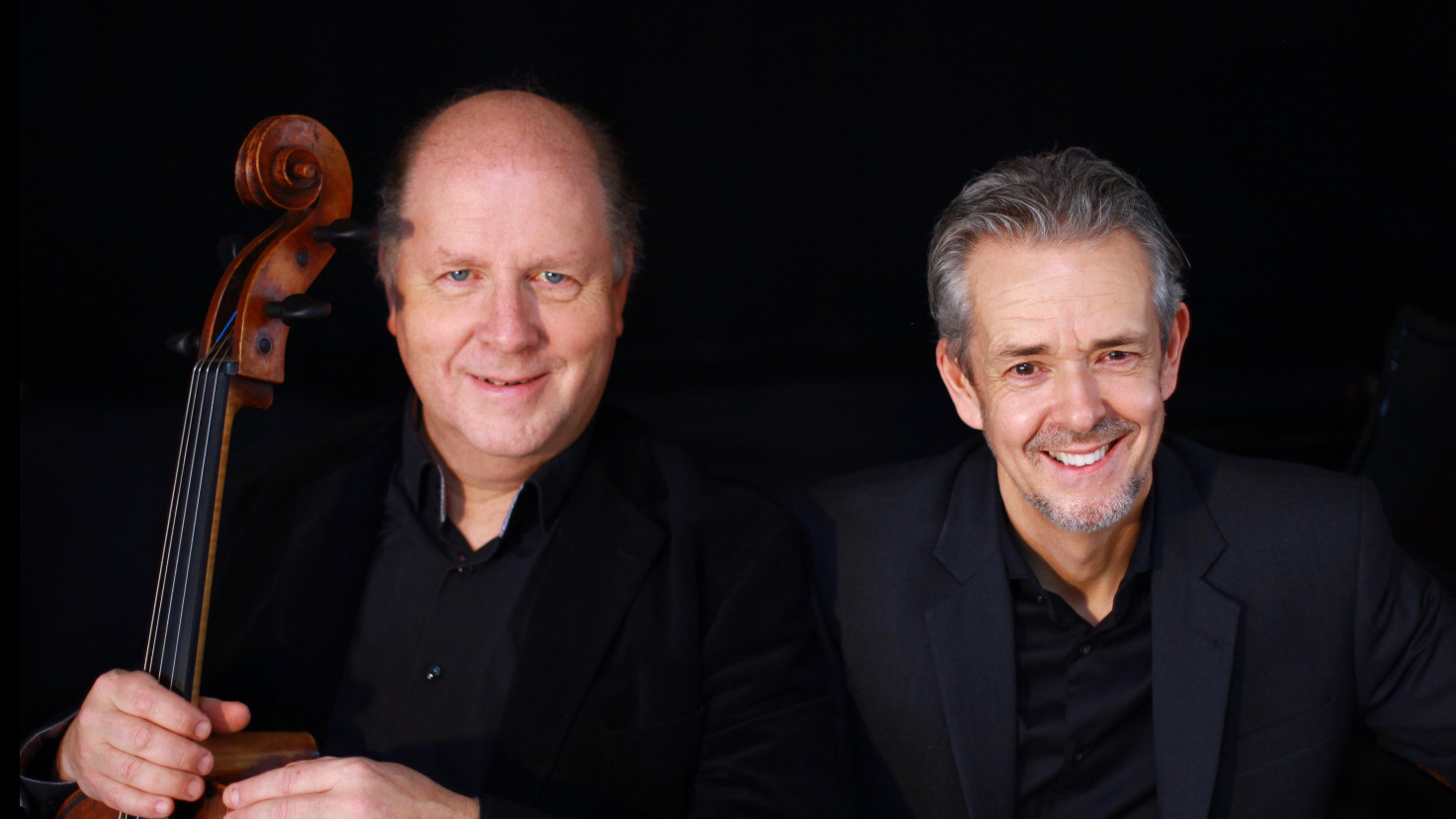 Alexander Baillie (cello)
Nigel Yandell (piano)
6:00pm & 8:00pm, £16, Free for 25's and Under
Delius Cello Sonata (1916)
Debussy Cello Sonata L.135
Janáček Pohádka (Fairy Tale)
Martinu Seven Arabesques
Concert duration 1 hour
This performance will take place twice
---
The concert begins with purest nostalgia in Delius's short sonata. A rich and colourful impressionistic piece in the English pastoral tradition, the single movement gently draws the listener into a thoughtful and atmospheric stream of consciousness, evoking moods of times gone by. Then a familiar masterpiece - Debussy's cello sonata – powerful ideas which have inspired composers all down, the years, thrilled cellists, and left listeners fascinated and moved.
Next, to the heart of Europe. A unique and charming miniature by Janacek – the Fairy Tale (Pohadka) Here is some of Janacek's most original and provocative music, inspired by Russian poetry - deeply touching, yet disarmingly simple.
A surprise to end with - Martinu's Seven Arabesques. This largely undiscovered treasure is a set of rarely-played short pieces, ranging from searingly expressive elegies to jazzy spiky dance numbers, ending the concert in a light-hearted and optimistic mood.
Cambridge Summer Music thanks the Delius Trust for its generous financial support of this performance.
Covid-19: We have worked hard to make sure that our Summer Festival audience feels safe at our concerts. In line with current Covid-19 government safety guidelines, all of our concerts are planned to be socially distanced.