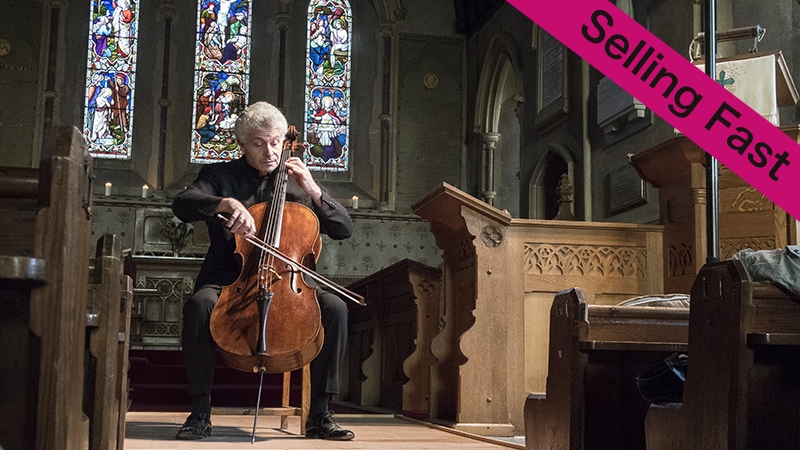 Robert Max (Cello)
3:00pm, £16, Free for 16 and Under
J.S.Bach Suite No. 1 in G major, BWV 1007br />
J.S.Bach Suite No. 2 in D minor, BWV 1008
J.S.Bach Suite No. 3 in C major, BWV 1009
Concert duration is 60 minutes
---
Join cellist Robert Max for the first concert in a voyage through all of Johann Sebastian Bach's six Cello Suites. Little known until they were brought to public notice by cellist Pablo Cassals, they are considered one of Bach's greatest musical achievements. Robert will be playing five of the suites on a Stradivarius cello dating from 1726 known as the Comte de Saveuse, and the sixth on a five-stringed cello, as requested by the composer.
Robert is the cellist of the Barbican Trio, principal cellist of the London Chamber Orchestra and conductor of the North London Symphony Orchestra and Oxford Symphony Orchestra. He has performed cello concertos with many leading orchestras, including the BBC Concert Orchestra and the London Mozart Players.
Covid-19: We have worked hard to make sure that our Summer Festival audience feels safe at our concerts. In line with current Covid-19 government safety guidelines, all of our concerts are planned to be socially distanced.